Graham Reid | | 1 min read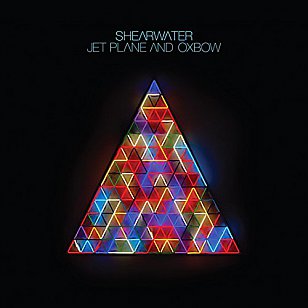 Although somewhat difficult listening (because the lyrics needed decoding, if not footnotes), the previous Shearwater albums which passed Elsewhere's way have been quite beguiling.
On both occasions though we noted the absence of a lyric sheet which might have been helpful . . . and lo! This one comes with such a thing.
The irony is that it is hardly needed because Jonathan Melburg's vocals are much further forward in the mix and his very English-soundng enuciation (they are from Austin) makes everything clear.
In a further irony, it is actually the musical shift here which brings this one home in a way previous albums haven't quite managed. It rides very Eighties-sounding motorik beats and synths with great urgency and an almost heroic, chest-to-the-wind assertion.
This is in harmony with the themes of humanity and technology ("head like a blank screen"), travel by night into the unknown darkness, unstated menace in the world ("Daddy's on the next plane . . . fingering a knife") and the malevolent presence of machinery.
This is music full of unease, tension and intensity. But it is all so carefully crafted, so disciplined and spacious, that it comes off as dark pop which surges upwards.
By the end there might have been one too many manly ballads -- Pale Kings at the midpoint is just a drum-thump short of Phil Collins, the good part of Collins however -- but this might be the album which shoves Shearwater into greater attention.
About time too, this is their 11th outing and they share members with Okkervil River so there should have been success by association.
Make the time for this.