Graham Reid | | <1 min read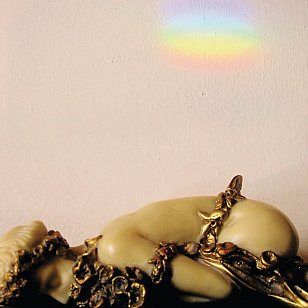 Out of Colorado, Josephine Foster defies many expectations if you come to her having heard the word "folk" appended.
Because here, at least her 12th album by my count, she applies her quasi-operatic voice and nylon-string acoustic guitar to songs recorded live in a studio with husband Victor Herrero playing Portuguese guitar (and a cellist on two pieces) which sound closer to early 20th century parlour songs and cantina ballds than anything in current American folk.
She's previously sung German lieder, set Emily Dickson and Federico Garcia Lorca songs and poems to original music (she and Herrero lived in Spain for a while), has appeared at jazz festivals, says she has Tin Pan Alley in her background (that also makes sense) and the lyrics of three of the seven songs here come from Kipling and James Joyce.
She is a fascinating character and singer although her high pitch, sudden swoops and soars, and almost indecipherable words (very odd enunciations and pronunciation throughout) will not endear themselves to casual listeners.
But the very gentleness and intimacy of the songs and session, the sometimes vaguely familiar, almost old-fashioned melodies (if you know Just a Song at Twilight and such, you'll hear the reference) and the vaguely exotic and romantic quality of their presentation recommend this highly to those with open ears and up for a gentle challenge.
Although if you stick around for the closing passages of the posted track you will be in for a surprise.