Graham Reid | | <1 min read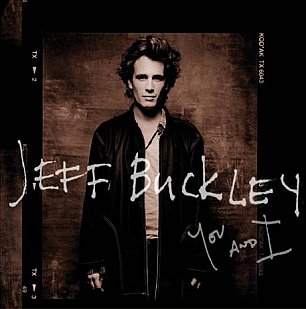 Although he only released two EPs (the excellent Live at Sin-E and the lesser Live From the Bataclan) and the Grace album in his lifetime, the small catalogue of Jeff Buckley – who drowned in May 97 – has considerably inflated with posthumous live releases, expanded editions and such, which are uneven and mostly songs never intended for release.
These 10 songs – drawn for about 40 available – are lifted from casual pre-Grace studio workouts while producer Steve Addabbo, on behalf of Columbia who'd signed Buckley, tried to figure out what the singer was capable of.
Diversity if nothing else, because here are versions of songs by Dylan (an overwrought Just Like a Woman), Sly Stone (Everyday People), the Smiths (nice treatment of Boy With a Thorn in His Side, and I Know It's Over), Led Zeppelin (their unexceptional Night Flight) and Bukka White (Poor Boy Long Way From Home).
There's an urgent run-through of Grace (only for those interested in how a song can be formed from raw clay) and the unfinished Dream of You And I – which will later become You And I on the posthumous Sketches for My Sweetheart The Drunk – which is barely a song at all.
Although nothing diminishes Buckley's reputation, nothing here – other than confirming his encyclopedic musical knowledge – enhances it either.
It is what it is, a talented guy in a studio trying to find a direction.
Of marginal interest . . . at best.