Graham Reid | | <1 min read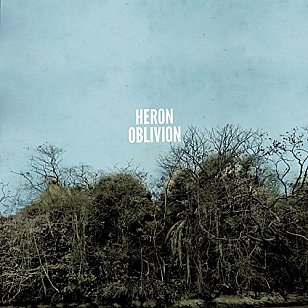 Although billed in overseas critical circles as a psychedelic supergroup, we're forgiven for not having heard of the bands this San Franciscan quartet come from.
Unless Comets on Fire and Assemble Head in Sunburst Sound have been on your radar.
Only singer/drummer Meg Baird may be familiar from the excellent ambient folkadelic albums by Philadelphia's Espers which have turned up here.
But – other than on the mostly dreamy 10 minutes of Rama which progressively ascends through the cosmic spheres — ambient is out and sky-scaling drama is the astral-rock substitute.
Searing guitar lines (yes, wah-wah too) peel off into the galaxy, they work the canny tension-release trick to keep you on edge and the bass is mixed high for added impact.
The spirit of Jefferson Airplane is channeled through post-rock, fellow SanFran acid-rock citizens Wooden Shjips, Baird's icy cool folk-rock influences and not a little Hendrix and Neil Young/Crazy Horse (the brittle Faro, the lightly country-flavoured Your Hollows).
Although Noel V. Harmonson's atmospheric guitar work carries this into higher planes it's Baird's emotionally detached vocals which are the often eerie anchor.
Full volume when no one is around, I think.