Graham Reid | | <1 min read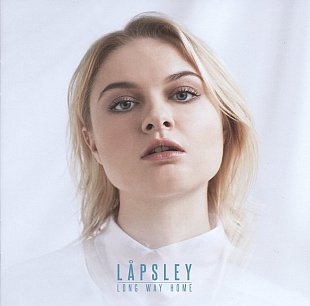 We're prefectly prepared to concede that the attractive 19-year old Holly Fletcher from Liverpool doesn't make music for people like us . . . but if we can get FKA Twigs, Taylor Swift and others who also don't, then we may be permitted to note that this debut album is an anodyne amalgam of white soul and trip-hop.
Because she mostly deals with the pains of love and is very much within a genre, you can see that it might be popular with young women . . . but she barely gets a pulse going in most places (the exceptions being the retro-disco tropes of Operator and the almost energetic Tell Me The Truth despite its annoying vocal processing) that it is almost impossible to find anything to latch onto.
There's a weightlessness here which is barely disguised by the more than decent production and you sense a vacuousness behind it too.
Lapsley, for all her soul baring, comes across as an empty vessel.
Given all that -- and because we felt exactly the same about Dido -- I think we can confidently predict success will arrive in due course.