Graham Reid | | <1 min read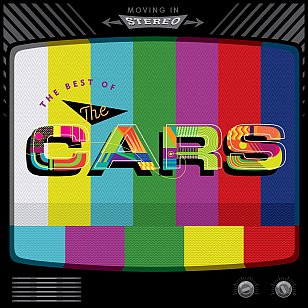 Ric Ocasek might not be the best looking man in rock, but he's certainly one of the smartest songwriters and producers, and almost single-handedly drove the Cars to chart-topping success.
He added polish to their snappy New Wave, kept the radio-length songs tight and snappy, and steered a course between artful rock and power pop with plenty of hooks to get them on the charts.
The Cars were one of the great pop-rock bands of their era. And there was plenty of competition.
But as our guest writer Geoff Harrison also reminds us, they were in the vanguard of using synthesisers in pop in way that didn't define them as a synth-pop band. Ocasek was indeed very smart.
Their heyday is collected on the all-inclusive six CD set The Elektra Years 1978-1987 . . . but this single disc, 18-song party-time collection scoops up their key hits and adds a new mix of Sad Song from their 2011 reunion album.
Pop of its period, but also surprisingly durable.