Graham Reid | | <1 min read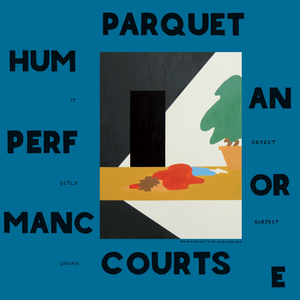 The weird pop opener here Dust ("Dust is everywhere. Sweep") reminds you this band's singer-songwriter Andrew Savage was once in the Zappa-influenced electronica outfit Fergus and Geronimo.
PC's bent take on pop and rock is all over this quirky collection which sometimes sounds like Television, Velvet Underground or Devo schooled on Mad magazine, or Jonathan Richman's sometimes absurdist worldview (the minimal-pop of I Was Just Here).
But Pere Ubu they ain't.
Having played Laneway and their own tour here in recent years, PC have a loyal but — as we know — humour or even wry observations are highly personal.
For every fan amused by this another will wonder where the decent songs went. Singer-guitarist Austin Brown's interest in rap (notably from Houston near where he grew up) comes through too (Captive of the Sun).
The Beastie Boys they ain't, either.
From the dreamy ballad Steady on My Mind at the midpoint things improve slightly and the songs are more memorable (the cowboy guitar riffs on the poppy Berlin Got Blurry, the stuttering psyche-rock of One Man, No City).
But it takes a while to get to, and you'll wonder if it was worth the effort.
They enjoyed themselves though.
For an archived interview with Parquet Court's Austin Brown go here.