Graham Reid | | 1 min read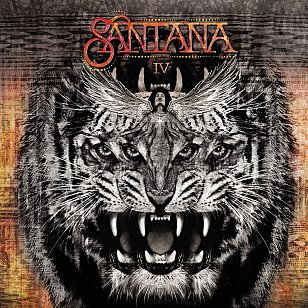 While there was understandable anticipation for this reunion of (almost) all of the original Woodstock era band, this one reminds you Santana songs were often the vehicle for his autograph guitar work, the playing of keyboard player Gregg Rolie and the crisscross Latin rhythms from the percussionists.
But even accepting that, there is something cheesy if not sleazy and creepy about the spoken word intro to Anywhere You Want to Go ("Hey baby, what's your name . . . come over here girl, sit on my lap . . .") before the groove hooks into a variation of Evil Ways.
It's not the sole offender ("Little girl, I wanna take you home, want you to play with my electric train" on the desperately sexual Choo Choo).
There are others just as bad.
You conclude their cringe-inducing lyrics were an afterthought or – in the case of the musically thrilling Love Makes The World Go Round with Ron Isley – a deliberate attempt to conjure up the hippie vibe.
Material like the slow-build and tripped-out eight minute Fillmore East, the gritty Freedom in Your Mind (again Isley lumbered with lousy lyrics), the romantically acoustic/electric Suenos and others elevate this to the heyday of the Santana band . . . and the album title suggests this is a natural sequel to their first three albums in the late Sixties/early Seventies.
But 16 tracks is far too many, deadweight or heavily borrowed lyrics sink the best of intentions and – while fans will be deaf to the shortcomings – an editor and songwriter could have turned this into something special.
As it stands it's not.
Cool cover though.