Graham Reid | | <1 min read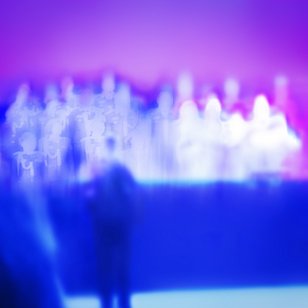 On this, his third album, Canadian electronica artist Hecker – again recording in Reykjavik with an Icelandic choir – reaches across six centuries, drawing inspiration equally from 15th century choral works and 21st century ambient music post-Brian Eno.
The mysterious and glowing cover image captures the mystical contents where elements of electronic minimalism from the late 20th century, disembodied cut-up vocal samples and passages of distorted guitar create layers of discomfort (the stuttering cyber-classical Voice Crack), but stately melodies wash to the surface (as on the weightless Up Red Bull Creek) to seduce and charm.
It's very different.
You can't dance to it or even get a clear bead on where it is going, but it's very hard not to be pulled into its eddies and crosscurrents.
This could be the soundtrack to a futuristic European thriller, a deeply disturbed Sigur Ros album shorn of its ethereal beauty or church music for a very different and troubling Star Wars, a place in deep space where old music has arrived on damaged formats and been reinterpreted.
Challenging, different and disarming but also an album which radiates light and accepts the past into this brittle, often abrasive modern world.