Graham Reid | | <1 min read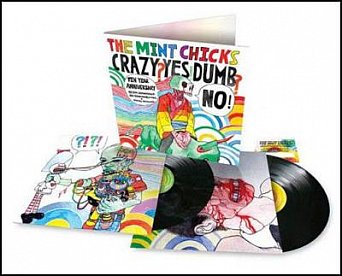 Has it really been a decade since this fizzing crunch of rock, pop, electronica and metal was unleashed?
With it the Mint Chicks picked up album of the year, best group, best video, best cover art and even best music video (for the title track).
Now re-presented as a double vinyl (with download code), the lo-fi C?Y!D?N! still sounds like timeless adolescent enthusiasm, bottled lightning, raw'n'ragged pop-rock and more than the sum of its many influences.
And the experimental, ambient 100 Minutes of Silence pointed in another direction.
An album -- and their subsequent solo careers -- which lived up to its title.