Graham Reid | | 1 min read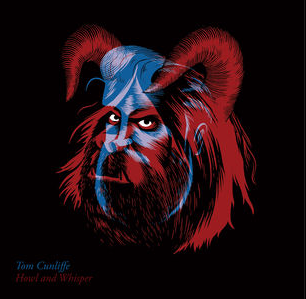 The heroically hipster-beared, London-born Tom Cunliffe -- who has lived around New Zealand for decades, currently resident in Auckland -- admits coming to singwriting fairly late.
Although he'd learned piano and violin it wasn't until he was 19 -- a decade ago -- that he picked up a guitar and hooked into the lineage of Dylan, Simon, Cohen et al.
He's assimilated all that well and there's also Irish music and country-folk in his further back background . . . and on this strong collection he has the help of empathetic souls like multi-instrumentalist Dave Khan (the Bads, Tami Neilson, Marlon Williams, Bernie Griffen etc), Wil Wood, Steve Huf (GPOGP) and others.
Recorded at Ben Edwards studio in Lyttelton (Marlon, Tami, Delaney etc), these songs -- which Cunfliffe has been playing on the circuits for a while -- have a lived-in quality and his baritone delivery in places brings a maturity and gravitas (the mining community on They Dug It All Away . . . "one day when the money moved away").
But he also has a rollicking Dublin-pub belter under his belt with the terrific celebration of unconstrained passion on the irresistable There's Your Lord and with the similarly conceived title track and Looking for New York, all of which would slide seamlessly into a Pogues set.
Oldtime country folk with banjo is peppered throughout (Dirty Road which sounds beamed in from the 19th century) and liquor gets more than one mention here (most obviously on My Woman My Whiskey and Me), just so you know the territory.
But the opener Old Moon has a smart horn part which nods towards Bacharach, and he's comfortable on a lyrical ballad (Just Kids, A Park in Barcelona).
Cunliffe also looks back into history for his narratives (the conscription song Time to Cry).
This is a fine debut and Cunliffe writes strong and memorable material.
But by the end of these 12 songs you might feel too often he goes to one of two wells (the Pogues, the ballads . . the howl and whisper of the title) for his ideas, so there is sometimes a deja-heard moment.
Otherwise he sounds like he'd be damn fine company on the stage of a bar . . . especially one where they have a decent selection of whisky.