Graham Reid | | 1 min read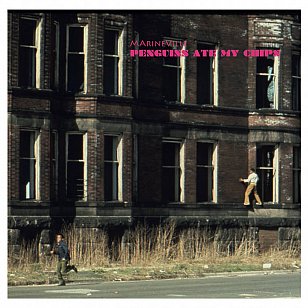 For the most part it's usually better to hear the debut album by a rock band than their fourth outing.
On their debut they are young, hungry and working things out, by their fourth or fifth they've probably run out of puff and/or have codified their sound into something acceptable to whatever audience has supported them.
Few rock bands surprise as their career progresses and you'd have to say that (Radiohead aside) when a band gets big and makes a U turn -- as U2 did with Achtung Baby -- they tend to revert to type a little while later. As U2 did.
This fourth since '99 by a band out of Wellington -- with Denise Roughan of 3Ds on bass -- doesn't sound like a band which has settled into a pattern or routine. They are still a bit off-kilter and play with the enthusiasm of novices.
Certainly much of what is here peels off from early Modern Lovers and Velvet Underground (Nick the Sulk) and energetic post-punk. They've retained that joyous garageband approach when they are firing on all cylinders (75 Watts Forced, the surging Semiotic Rock, the explosive Eat Toast, the swirling Mick's in the Clink) or adopt a kind of lo-fi folk-rock (Cuckoo).
There's also a discernible poetic intention (the all-but spoken Linseed and equally truncated Furniture) and singer Mark Williams brings an edge of desperation (or suitable indifference when required) to his delivery. And having organ (Jeremy Coubrough) brings a little old school colour to these 11 songs (in 26 minutes!).
This came out a few months ago so maybe we should have billed it as ONE WE MISSED . . . but given they've cracked just four albums in about 16 years they don't seem in a hurry.
You can hear it and buy it here.