Graham Reid | | 1 min read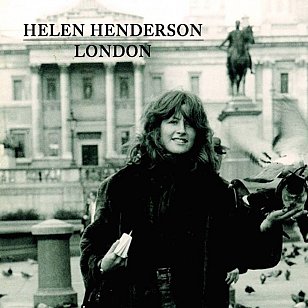 The name of this expat might not be familiar but six years ago Elsewhere wrote favourably about her second album Twisting Wind which we said was a collection "tough, earthy blues rock/alt.country" (and had some stellar guests).
A longtime LA resident, she has an interesting backstory which is worth retelling because it places these songs into the context of her life.
Henderson left the South Island to arrive in London in the late Seventies where she signed to Ensign (Sinead O'Connor, Waterboys, Boomtown Rats) and recorded a bunch of originals which attracted the attention of uber-mogul David Geffen who was establishing his Geffen Records label in LA (early signings were John Lennon, Donna Summer and Elton John).
Summoned to LA where she was signed, she seemed to get lost in the shuffle when Lennon was shot within a month of her arrival and Geffen had other things on his mind.
She remained in LA where she would eventually record her debut The Sonora Sessions and then Twisting Wind.
The songs on this new album however – as the title suggests – date from her London days.
In a few places (notably the Eighties rock of Children of the Night) many sound a bit of-their-era and not too far from Sharon O'Neill's style of late Seventies pop-rock (Anyone's Baby, Chameleon Woman).
Once again she has Doug Pettibone on guitar who brings some real sting and soaring Cali-rock to proceedings, and there's no denying Henderson writes classy, instantly familiar pop-rock which would have appeal at mainstream adult radio (the late evening piano ballad Love on Love, .
Broody songs like the alt.country flavoured River and Listen to the Wind (the former with a strong Christine McVie-like soulful quality) count among the better of the 10 tracks.
The second half opens with piano-based songs and if Geffen had heard Love is Surrender or Chameleon Woman you can hear why Henderson would have been so appealing: She could easily have been directed at post-Fleetwood Mac AOR-FM radio in the US.
So, an album re-channelling the past with a more contemporary twist from the LA players which will have most appeal for those whose tastes were formed by AOR rock radio of the late Seventies to mid Eighties.
Helen Henderson launches this album at One2One Cafe, 121 Ponsonby Rd, Auckland, New Zealand on Saturday July 9