Graham Reid | | 1 min read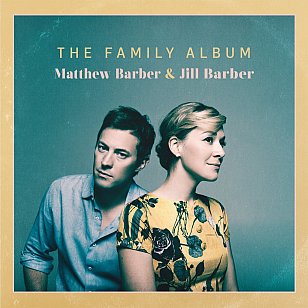 On the same Canadian label which recently signed Tami Neilson (a no-brainer I would have thought) comes this quietly delightful sibling-pairing on songs – a balance of originals and classic covers – which essay those seemingly unfashionable ideas of domesticity, the comfort of family and friends, and taking pleasure in life. In a world awash with albums which wallow in misery and heartbreak (because they are ostensibly more serious emotions), this comes off as refreshing and just as heartfelt as more maudlin themes.
Nothing here is overtly happy-clappy or mindless cheerful, and there are certainly songs which explore more painful emotions (the resistance song The Partisan by Hy Zaret and Anna Marly, made famous by Leonard Cohen). But over the 11 songs – which close with a slow, close-harmony piano treatment of Neil Young's Comes A Time – there is something affirming about this collection.
Among the covers are a delicate treatment of Townes Van Zandt's If I Need You sung with all the fragility of a spider web in the wind by Jill which moves it closer to Scottish folk than country.
And Matthew's Grandpa Jo pays tribute to their grandfather from the Scottish Borders whom they never got to know. With fiddle and acoustic guitars it is a simple and eloquent exploration of those of a preceding generation whose lives we can never know.
His Sweeter the Dawn also accomplishes more by saying less and preferring to evoke ideas and moods than overtly state them.
Yes, songs about settling down and having a baby (Jill's Big Picture Window) can seems a bit twee – not that you'd dare suggest that to Loretta Lynn or Dolly Parton – but these songs explore the more rarely expressed emotions, and that alone makes this interesting.