Graham Reid | | 1 min read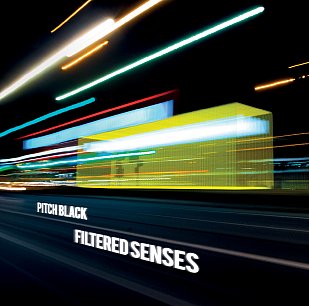 Longtime electronica artists Pitch Black out of Auckland were always in the vanguard of son et lumiere shows which could deliver punishing heart-hitting beats or drop the moods towards stateless, sonic landscapes of the mind.
And also effortlessly bring in influences from dub and dancefloor.
It has been some while since their last album – nine years during which the duo of Mike Hodgson and Paddy Free have explored other opportunities – but their return to the studio is welcome.
And this album feels very much conceived in the studio with home listening in mind rather than delivering music designed to be shaking the walls of a club somewhere, let alone a stadium full of ravers under the lasers.
This is not a criticism of course.
When Pitch Black get out there again they have more than enough stored artillery available to deploy for those latter two options, and even on this album you can imagine some pieces (the expansively brooding Circuit Bent, the staccato dubbery of It's The Future Knocking) wound up to full'n'fat volume would serve the larger purpose well.
But here the centrepiece Dub Smoke – full of panning percussive effects and deep-drop echo – is emblematic of their move on this album towards the inner journey rather than the overt display of the dancefloor.
And the hypnotic and rather gorgeously allusive A Great Silence is Spreading which follows Dub Smoke is more like the music in your head when you're in that orbiting capsule and you see Earth rising in the endless night of deep space.
Equally hypnotic is Without the Trees which is again immersive and meditative music.
If your memory of Pitch Black shows is of more-is-more and give-me-more, then this one should also remind you that sometimes less-is-more.
Although they are perfectly prepared to take you back to those rave-days with the seven minute-plus closer Pixel Dust . . . which sounds so much better when racked up to 11 and you get off the couch to relive your younger self and should dance when no one is watching.
As the great Ian Dury once observed, "There ain't 'alf been some clever bastards".
Hodgson and Free are two of our own.