Graham Reid | | 1 min read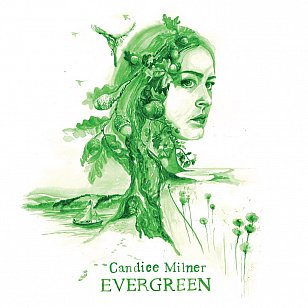 Although this album is spring from the same Lyttelton soil which gave rise to artists like Marlon Williams, Delaney Davidson and others we casually refer to as alt.country (can we get "Kiwicana" going perhaps?), this impressive debut comes from another corner entirely.
Frequently evoking the thread of spiritual and romantic Anglofolk, Milner's spare acoustic melodies are enhanced by striking arrangements for strings and a "choir" of backing vocalists with her confident and clear voice at the centre of the frame.
At 17, she has made an exceptionally mature debut which has more than enough pop in the mix (the immediately memorable Run For It, the country swing of Wooden Doors) to push her out of her corner and into mainstream attention.
But the smart songs like Mabel, Golden Gallows and Valley of Blue (which keep the folk element but work deft melodies) suggest a wisdom and emotional insight beyond her years. Just check Gallery.
And just often enough – the slightly eerie Golden Gallows, the slight focus shift on Valley of Blue – she moves beyond the ubiquitous "I" which is too often the sole starting point and destination for so many young artists, especially those along this folk-country singer-songwriter axis.
She also doesn't inhabit some historic netherworld as her default ("I crashed my car because I wasn't looking . .. I overdosed . . ." on Exaggerate) although Go 'Round is disconcerting and distilled murder ballad duet with J Montgomery in the tradition, but after its own fashion.
And there's a moving uncredited song after the nine listed.
For a debut this has a wide emotional and musical reach.
Recommended.
And remember her name, she's going to be around.