Graham Reid | | <1 min read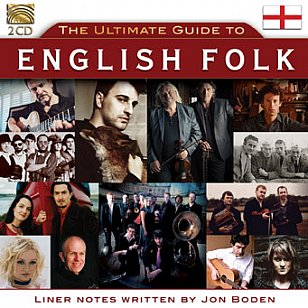 For anyone with an interest in British folk music, Elsewhere can highly recommend Electric Britain: Unearthing Britain's Visionary Music by Rob Young which appeared in 201`0. But be warned, Young is such a persuasive writer he'll have you scouring the internet or record stores for dozens of albums.
He set Elsewhere back a pretty penny.
This double disc collection of 35 songs with useful biographical notes refines to focus down to English artists but its reach is wide, from archival material by the traditional unaccompanied voices of the Copper Family and the Watersons through many familiar names (Steeleye Span, the Unthanks, Martyn Carthy, Oysterband, Maddy Prior with June Tabor, Nic Jones, Bellowhead,) and a number of more recent artists who explore the traditions.
Even if this kind of folk is a hard haul for some you have to admire the inclusiveness of this, and like Young's book, it will have you in search of more by certain artists.
A job well done.