Graham Reid | | <1 min read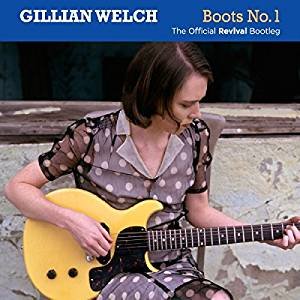 The numerical nature of this double CDs title whets the appetite for those who have followed the intense and interesting career of this Americana artist (and her musical partner Dave Rawlings).
It has been 20 years since her breakthrough debut album Revival which brought together folk roots, that ol' time religion, elements of bluegrass and Appalachian country. It was a persuasive album of old America from someone who was a university graduate from California and had played in surf-rock band.
Like many who have an epiphany – hers came with hearing bluegrass – she abandoned her past influences and immersed herself in this new-found world . . . and brought a heart and soul to her songs which tapped something distant and almost of the subconscious or collective memory of a different America.
Since then she has explored the wide genre even more deeply and her name is writ large in country, folk and roots music.
This double disc includes alternate versions of many Revival songs (Pass You By is a ragged but blues swinger), outtakes from the sessions, demos . . . and that means eight previously unreleased songs.
Georgia Road was apparently only performed live once.
Perhaps one for loyalists, but Welch/Rawlings do command a very loyal following and this really does hit the spot for its confidence as this music was being discovered and written.
For more on Gillian Welch (and Dave Rawlins) including an in-depth archival interview start here.