Graham Reid | | 1 min read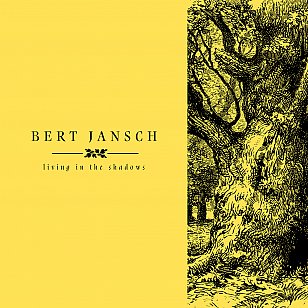 Elsewhere concedes immediately that this four disc set might be of limited interest to the general reader, but for Jansch fans -- and they seem to be growing in number every year -- these three reissues and an extra disc of more recent home recordings contain real nuggets to be chivvied out.
The three studio albums are The Ornament Tree (1990), When the Circus Comes to Town ('93) and Toy Balloons ('98).
For those new to the man, Scotland's Bert Jansch is a legendary figure in British folk and we essayed his life at length previously, noting that as a reclusive and sometimes misanthropic alcoholic he was lucky to survive a debilitating illness in '87. He was widely expected to die and leave a profound legacy as the founder of Pentangle and a series of acclaimed albums.
But against the odds Jansch survived, quit the booze (later he'd give up smoking) and only died in 2011.
His admirers are legion -- from Neil Young and Jimmy Page to Johnny Marr and Colm O'Ciosoig of My Bloody Valentine -- and his reputation rests on deeply moving songs, his acoustic guitar playing (which sometimes alludes to gypsy styles and Indian music), a blend of folk tradition and rock iconoclasm, and a lived-in voice.
These albums -- part of a lengthy reissue of Jansch's work by the Earth label -- all come from his post-illness period and offer a mix of Celtic sprightliness (Ladyfair on The Ornament Tree), airy reflection (Toy Balloon) and bucolic folk (pretty much everywhere).
There are also his treatments of She Moves Through the Fair, Jackson C Frank's morose My Name is Carnival, restful instrumentals (Morning Brings Sweet Peace of Mind), touches of the Blues (Hey Doc), engrossing miniatures (the thoughtfully lowkey Little Max and the two untitled almost Elizabethan pieces with John Rebourn on the final disc).
And so much more, including demos.
Recommended to those who already know his work and the British folk tradition, and those who like the most toned-down end of Mark Knopfler.