Graham Reid | | 1 min read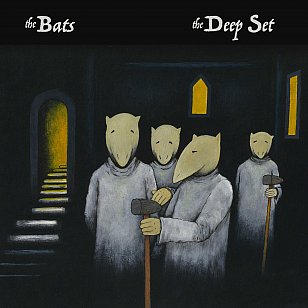 Elsewhere has long been of the opinion – considered and/or humble, if you will – that for the past couple of decades the Bats have taken incremental steps into a more focused, discreetly diversifying style from their signature sound of the Eighties.
Certainly their gentle chiming guitars and slightly droning but melodic vocals remain in place (both given presence in the mix on this album), but on The Deep Six with its subtle guitar filagrees and some overt country-rock flavours, the palette is broadening ever so slightly again.
Appropriately, given the material, the vocals sound more tired (Durkestan), dreamy (on the alt.country ballad Shut Your Eyes) or elevated (Rocks and Pillars which rides a rolling rhythm like a toned-down Chills' of Kaleidoscope World).
As always there is that strange sense of discomfort and dislocation in many of these songs, like happiness or a place to feel at ease remains elusive. It's a rare and delicate balance they effect.
Although this was recorded at Ben Edwards' studio in Lyttelton (Tami Neilson and others along the country axis), not too much of that air has blown through the Bats' singular sound – Not So Good might have come from one of their first few albums – but you can discern just a hint in the guitar twang of the opener Rooftops.
Their familiar widescreen pop style is evident everywhere here (Walking Man with psychedelic guitar part stands out) so longtime fans and new converts alike will find this worthy of deep immersion.
Those who didn't get them won't this time round either, however.
The Bats: still the same but still changing, ever so slightly. And ever so well . . .
This album is released today on vinyl (with download code) and the usual outlets. Nice cover art by Robert Scott incidentally.
For more on the Bats' recent releases and reissues at Elsewhere start here.