Graham Reid | | <1 min read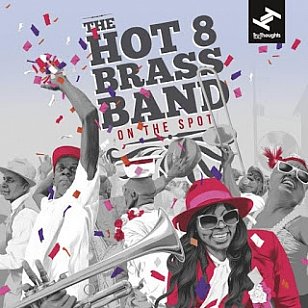 Out of the many guests at this weekend's Womad you can guess that these guys from New Orleans – who deliver up pop-funk classics alongside originals and familiar tunes with their own twist -- will be among the most popular.
They offer the danceable solution, wobble-bottom tuba, stacked up horns, jazz solos, handclap beats and pure entertainment. They are also extremely good.
They've been nominated for a Grammy and this fifth album – the title capturing the spontaneity of their well calculated pleasures – includes their take on Stevie Wonder's That Girl and Sade's Sweetest Taboo as well as St James Infirmary (with guest clarinettist Dr Michael White bringing the pathos).
It may all sound like vibrant, mostly instrumental, second-line party-out music, but sometimes they drop in a message, as on the more subdued Bottom of the Bucket which is apparently inspired by the idea of trying to get out from the bottom but always being pulled back by your peers.
Nawlins brass band jazz to shake down to, some excellent solo spaces and an album that will doubtless fly off the signing table at Womad after their set.