Graham Reid | | <1 min read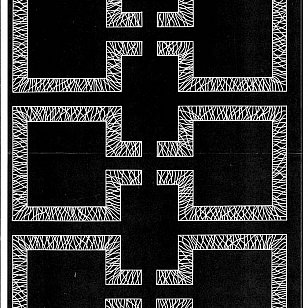 Omit out of Blenheim – aka Clinton Williams – was once around the avant-garde/experimental music scene but seemed to disappear for a very long time.
For more than a decade by our count (you can find links to earlier material here) and his zines and releases are through End of Alphabet Records out of Wellington, a niche label-cum-labour of love which may well be better known in like-minded circles overseas than it is at home.
Certainly readers of Britain's The Wire will have heard of him after good notices in it for the label there.
This new outing – on cassette tape as well as download – is quiet, glitch-ambient electronica with atmospheric space and a touch of the emotional dislocation of deep space.
We here are well disposed to this kind of music – maybe because you can play it as inspirational ambient sound while working at the computer – but we accept it isn't for everyone.
Music for a gallery installation where the parts on the kinetic sculpture move very slowly, if you get our drift.
For more about this album check the End of Alphabet website here.