Graham Reid | | <1 min read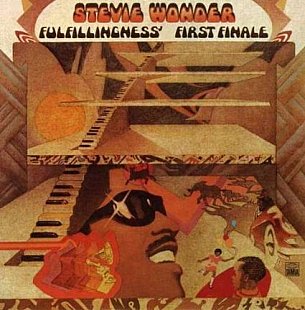 Like Bob Marley, who would alternate softer albums with righteous stand-up songs, this '74 album fell between Stevie Wonder's more political Innervisions and Songs in the Key of Life.
Stevie – the "Little Stevie" Motown child star – had become a self-contained multi-instrumental adult composer/performer who still threw out challenges (the chart-topping You Haven't Done Nothin' with the Jackson Five aimed at President Nixon's administration).
But here he mostly cut back his sound, became more reflective and personal, and flicked out the dancefloor classic Boogie On Reggae Woman.
A soul-pop genius at his peak.
Coming again on vinyl in a fortnight or so. Order now.