Graham Reid | | <1 min read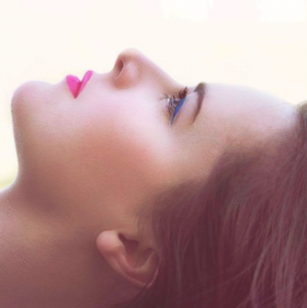 Moving Stuff is Auckland singer-songwriter Marina Bloom and her small band whose first single from this album Heroes apparently got more than 30,000 hits when she posted the video of it on Boxing Day.
That song is a slightly reined-in and yes, heroic, power ballad but other material on the eight-song album shows a wider reach.
Long Distance Love is a quieter piano ballad — perhaps not the best choice as an attention-getting album opener — but elsewhere here are pop-rock (Someone Else's Life), ethereal ambient pop with a strong chorus (Do You Remember), a jazzy nightclub ballad (Your Guitar) and more.
The Spy is an interesting narrative which works the espionage metaphor and damaged love (but loses the tension in the more literal "I feel like an extra in From Russia With Love").
There's a very retro feel about these songs — their roots often in the Seventies and Eighties – but Bloom possesses a voice which could cut through at mainstream radio with the five-minute Houston We Have a Problem which again works that restrained power ballad idiom and lyrically references Bowie/Life on Mars.
Or the more poppy Me, Myself and I.
A promising enough debut.
You can hear it here.