Graham Reid | | 1 min read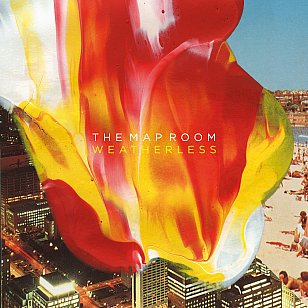 Elsewhere embraced the debut All You'll Ever Find by the Map Room – Brendon Morrow and Simon Gooding – two years ago for being that rare thing in New Zealand's musical landscape: adult and crafted songs which were intelligent, memorable and floated past on keen-eared pop structures and acoustic guitars.
In our world of indie.alt.quirky bands trying to find their point of difference, the Map Room found theirs by being almost unfashionable.
No surprise then that their music played well at RadioNZ National. Their was an older audience, and unashamedly so.
This time out they have shifted their ground but also stayed the same: the shift comes in the embrace of synths, electronic beats and samples (fitting, as both are studio engineers/producers) but what remains intact is their pop sensibility here given engaging breadth by drummer Andrew Keegan and bassist Jared Kahl.
So here are songs which stick on a first hearing, have a breezy and optimistic sensitivity, and broadcast on an AOR wavelength. On the hypnotic Show with a glistening guitar part they sing "I just can't wait to get home tonight, settle down and clear my mind . . ."
This is domesticated pop – a more ambitious and classy iteration of yacht rock at a pinch – by people who know exactly what they are doing.
At times during these airy, cleanly presented and crisply arranged songs (check the understated Knew From the Start) you might wish for a little more sinew – like the guitar solos on I Don't Mind and Any Other – to add depth and texture.
But tasteful, intelligent, refined and appealing songs – often with their blue-eyed soul in the Eighties -- are the Map Room's forte, and they again deliver that.