Graham Reid | | 1 min read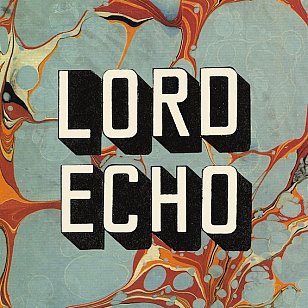 One of the more shamelessly enjoyable acts at the recent Womad was Lord Echo (aka Wellington producer/multi-instrumentalist Mike Fabulous) and his band.
Their astute melting pot of many Kiwis' favourite styles – reggae, dub, soul and r'n'b – had all the right groove-riding components welded together into interesting, danceable shapes for such a festival . . . and proved you can turn a field into a dance club.
But there's more than just crowd-pleasing tropes to the Lord Echo sound because, as this third album illustrates, he also brings in other genres like the African soul sound of Manu Dibango (acknowledged in the title and sound of Makossa No 3) and some of the distinctive rhythms of classic late Seventies disco.
With guests like the soulful Mara TK (Electric Wire Hustle), Lisa Tomlins (on the lesser but doubtless popular reggae track Low to the Street) and Toby Laing (Fat Freddy's Drop), this is an album which brings the shimmer of an endless summer to the cooler days to come and is cleverly produced to allow all those various musical threads to co-exist in a seamless whole.
Some pieces also segue into the next to create a continuous display of ideas and subtle mood shifts as between the upbeat opener Woah! There's No Limit – where dub, reggae and a smidgen of disco meet – and the soul-inspired, percussive dreamscape Life on Earth, which leads into the more disco-fusion sound of The Sweetest Meditation with a bouncing bassline.
This isn't without its quirkiness – check the dubbed up and bottom-driven C90 Eternal – but both Low to the Street and Note From Home default to the familiar or what has realised more effectively elsewhere. That said, Lord Echo and crew do this with more smarts than most.
I Love Music ("just as long as it's groovy") right at the end somewhat states the obvious in a weak lyric but a sweet soul way. But it lets the album end with a whimper.
The more impressionistic mood pieces or passages here – like the spare In Your Life which pulls the listener right in close – sidestep some of the more obvious reference points and are perhaps the stronger for that.
Harmonies has been some time in the telling, but the wait has been worth it. Mostly.