Graham Reid | | 1 min read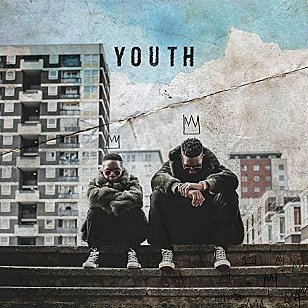 To hear London-based, award-winning grime master Tinie Tempah tell it, after his stunning debut Disc-Overy and then the lesser follow-up Demonstration he struggled to reconnect with the source of his initial inspiration.
So he says he went right back to hip-hop/synth-pop and dubbed up style . . . and yet for this outing four years on from Demonstration he also hooks in Jake Bugg, Guy Sebastian, Tinashe, Wizkid and many others.
The album title suggests he is going back to a more wide-eyed and, if not more innocent time then at least one where he was open to ideas. And he stakes out the ground with the opening title track – "last year was my practice year . . . keep my doors wide open this year" – and Not For the Radio (with MNEK) where he announces this needs to be "the realest shit I ever wrote" and says this is his love letter to London, the city which raised him.
You sense he knows this is time to show up and be present because since Disc-Overy the music scene has picked up even more pace.
But on a busy album – 17 songs in an hour which slew from spaced out samples and aggressive rap through neo-soul on Chasing Files with Nea to the folksy Find Me with Bugg – you sometimes wonder where Tempah has gone, other than repeating the refrain that here he is, back and saying he felt the pressure, and deploying his archetypal spaced-out grime (Something Special which is an oddball highpoint as he again reminds you who is and was).
With Latin elements (Mamacita with Wizkid), a big ballad (So Close with Sebastian and Bugzy Malone) and new name on the US block Jess Glynne on Not Letting Go, these are too often choruses in search of a better context and Tempah's autobiographical approach gets tedious over the haul.
Yep, you won awards and you are back and . . .
That said, with 14 producers credited, this is certainly a tour de force of styles, aural intrusions, left-field sounds around the pop structures and sometimes memorable lines ("There's no blood on the towel, so why did you throw it in?" on So Close) which pulls into the race with confidence.
But it's a run which sometimes hobbles more than it sprints with his former audacity despite its braggadocio.