Graham Reid | | <1 min read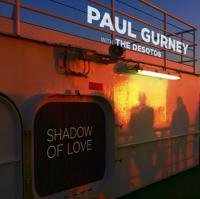 On this third album by the long-running De Sotos out of Auckland, their singer-songwriter gets his name out front for the first time but their gentle country-rock with pedal steel (by guest Janek Croydon) remains largely intact.
Singer, guitarist, banjo and mandolin player Gurney writes understated and melodic songs and the band deliver them with sensitivity. There's also a modesty about their approach which encapsulates the more gentle end of Americana with a touch of the melodicism of bands like Poco, the Eagles and America (Cold Wind, Highway of Dreams, the more gritty Coming Down).
Songs like Breaking Free and the brooding Big Old Moon up early sounds instantly familiar (of the latter I was so sure I'd heard it before I checked their previous albums for it) but the short traditional Sinner You Better Get Ready at the end reminds you that Gurney is also a member of the Jubilation Gospel Choir.
There are discreetly employed strings (Richard Adams' violin on Trace, Jesbery Jehar's cello on Trace) which also broaden their musical palette. And Decide is a dreamy, ebb and flow ballad.
So it's not all the more familiar Americana of previous outings and sounds the better for it.
Subtle – but no envelope-pushing – pleasures throughout.