Graham Reid | | 1 min read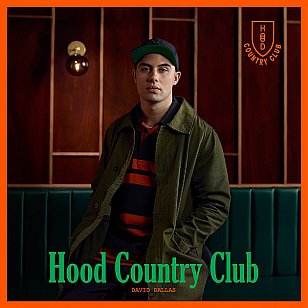 Davis Dallas is one of the most important artists in contemporary New Zealand because he broadcasts from a deep culture and articulates important ideas from within it.
His song Southside (with Mareko and Sid Diamond) from his last album Falling Into Place four years ago title is essential listening and a voice that demands to be heard.
This time out on his fourth album the missives from Auckland's south are as full of confidence and doubt as before, there is both anger and sadness in Dallas' raps/songs and an emotional resilience which rare.
As before he has much to say, but now his targets are more identifiable: the welfare state, finance companies (the early single and quite extraordinary Don't Rate That), a lot of politics and social change, and it comes naturally from him. It doesn't sound forced.
His tribute to an angry but fallen friend on Don't Flinch is a piece of engaging soul rap about sad rage and desperation. It's a snapshot with novelistic breadth.
It is also on personal and vulnerable songs like Are You Down – which brings to mind Tupac's How Long Will They Mourn Me – where he excels and reveals "be lyin' if I said I was broke now" while worrying if anyone will listen to him when he's gone or the musical times change.
There is a sophistication and complexity to Dallas' raps which aim for sense more than hitting a simplistic rhyme scheme.
Although when spins off about not conforming on Fit In (which is actually also witty in places) you do sense that maybe he doth protest too much.
When he says, "I'm done tryin' to fit in" you might ask if anyone was ever really demanding that of him.
Articulate, smart, mature, candid and sometimes brutally honest – or just plain blunt – Hood Country Club (beautifully produced and featuring excellent samples and contributions from PNC, Lukain Raisey and others) is yet another exceptional, provocative, intelligent and important album from one of this country's most pre-eminent voices, singers and musicians.
Essential.