Graham Reid | | 1 min read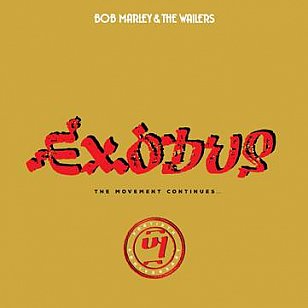 Rightly considered among Marley's finest albums, some say the finest, Exodus was released six months after the attempt on his life and was recorded in London where he forced to hole up after getting out of Jamaica.
It found him extending his musical palette (the deep martial beat of the title track, the poppy Three Little Birds which was "the most charming and stupidest song Marley has ever written" according to Gordon Campbell in the Listener at the time) and bringing further spirituality (Natural Mystic) together with the soulfully political (One Love/People Get Ready) and the directly fundamental and slightly desperate (So Much Things To Say).
The 40th anniversary reissue comes in, of course, multiple editions. Three of the four versions includes a Ziggy Marley "curated restatement" of the original album for which he discovered unused and unheard vocals by Bob and different instrumentation of some tracks.
He found 10 lead vocals by Bob for One Love which he has collaged together, and had other musicians to re-record a new backing for Turn Your Lights Down Low.
There will be a double disc set with both albums but also a three CD (and digital) set with the original album, the Ziggy version and a live Exodus.
For Bob completest there is also a super deluxe package with four LPs, two singles and downloads with the likes of Beenie Man and others reworking title track. And more.
Whether you want all the variations and versions will be down to your desire and credit card, but hearing Exodus again – especially that still powerful title track – is always a good thing.
There is a considerable amount about Bob Marley at Elsewhere starting here.