Graham Reid | | 1 min read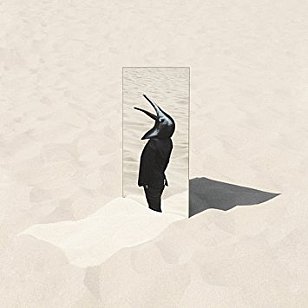 The former Penguin Café Orchestra under the baton of the late Simon Jeffes were never for just anyone, they were for everyone.
Their string minimalism and quirkiness (try the odd Telephone and Rubber Band from their self-titled second album in '81) found them labelled as classical, avant-garde, indie.folk, ambient . . .
Jeffes – who died in '97 -- even composed music for a ballet which appeared under the title Still Life at the Penguin Café.
And he arranged the strings for Sid Vicious' version of My Way.
In the late 2000's his son Arthur formed a group under the name Penguin Café to perform his own music with a new ensemble but it included no original members.
That hardly matters because their three albums – this included – follow in much the same PCO footsteps where elements of chamber jazz, minimalist repetition and front-parlour strings evoke the original orchestra's sound . . . and they even continue the penguin motif on their covers.
As with his father, Arthur Jeffes looks beyond his own work for ideas and inspirations: Here what sounds like heavily delayed ambient piano on Control 1 recalls Brian Eno's early ambient explorations (Eno a big supporter of the PCO) and they include a version of Kraftwerk's Franz Schubert (with harmonium) which is gentle, pastoral and as light as air in their hands.
It is telling too that they have ended up on Erased Tapes which might seem their natural home because this is music which lends itself to soundtracks for indie films as much as deep immersion on headphones.
Adopting the Kraftwerk piece makes sense given that German band's similar use of repeated figures, but more surprising is the piano and string treatment of Simian Mobile Disco's electro retro-pop Wheels Within Wheels. It comes off as a surprisingly contemporary classical piece where the piano lays down the blip-pop of the original but washes of strings evoke an impressionistic, ocean scene of wind, waves and a distant horizon.
This iteration of Penguin Café – like its illustrious predecessor – isn't for just anyone either.
It's hard to imagine what people might find not to enjoy here.