Graham Reid | | 1 min read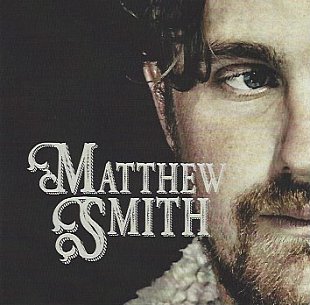 Former rock frontman (of the atmospheric and crunching Von Voin Strum), Matthew Smith here (mostly) gets the knobs turned down and – with a small band, some important and sympathetic colleagues including co-producer and mixer Ben Edwards in the Sitting Room, mastering by Chris Chetland – initially brings an unexpected and intimate low-lights indie.folk voice to the fore on memorable songs coloured by his own pedal steel.
But there's also a shadowland quality to many of these songs (Hog Tied early up) and as the album progresses the darkness and unease descend. Smith's is a world of lies, where nightmares become the daydream, allusions to death and despair, cracks . . .
He ties his thoughtful lyrics and arrangements to powerful songs and when they soar – the increasingly claustrophobic Black Heart Blue – there are heroic strings, organ and trombone to the fore. And there's some real drama on the menacing Why Are We Waiting ("when they know where we are") where the acoustic guitar and vocals are brought into the centre of the frame and there are descending strings, and a maelstrom of electric guitars and percussion filling the mid-ground.
By the halfway point you realise Smith has a real command of the downbeat ballad (No Turning Back, Shadow Hides A Face) and that this is becoming an increasingly dark ride (the percussion clank, haunting vocals, distant moans and guitar washes of the six minute-plus Weight On My Head).
The final track JW – a seductive and almost jaunty acoustic ballad with that high wind pedal steel again – ends this album back at a more comfortable Anglo-folk/ fiddle-driven Americana midpoint but even here we are in the world of a cold and souless house, bones in the yard, departure and . . .
Possessing a powerful, commanding voice and with a collection of compelling songs, Smith here has a fine album to tour later this year.