Graham Reid | | <1 min read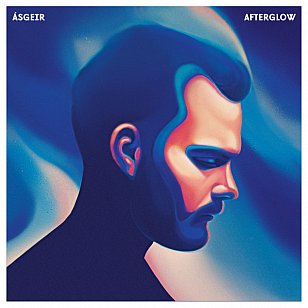 Given the genre – somewhere between orchestrated electronica, ambient and embellished folk – this second album from Iceland's Asgeir should grip at Elsewhere. But it just doesn't.
Because you sense behind some of the glitch-electro and airy vocals this is very familiar and much traversed territory.
Where its predecessor Into the Silence had evocative and dream-folk elements and a spaciousness along with its trip-hop, this one sounds almost suffocated by the genre it occupies, where white-soul falsetto and James Blake sit uncomfortably on the disco substrata of a piece like Stardust and in the arch poetics in the stuttering grandeur of Here Comes The Wave In.
At its best – the opening title track, the emotional quiver of Underneath It which takes off into twisty space-rock at the midpoint – this certainly holds considerable appeal.
But around such moments are too much which seems beamed in from someone else's sonic palette, or have become a servant to the available technology.
An album you might want to like more than you do?