Graham Reid | | <1 min read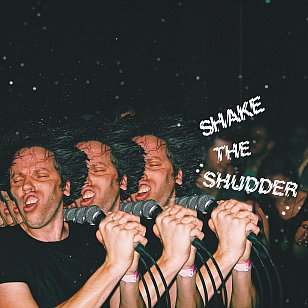 Cali-founded band !!! (aka Chk Chk Chk) – now in their natural home of New York's dance clubs – are not so retro in their disco/funk crossover that they are a signpost to the future.
They are just enjoyably channeling the tropes of black and gay clubs in the Seventies and here – with a revolving door of female singers assisting – provide mirrorball movers which sometimes sit at the crossroads of disco and minimalist New Wave pop (Throw Yourself in the River).
The title is a nod to the idea that you can dance your cares away and early up here is the addictively groovy Dancing is the Best Revenge.
They sometimes push the template into chipping funk (the skeletal What r u up 2Day?) but while the surfaces all work as they should you sometimes long for more oomph at the bottom to really get these grooves grounded.
Disco never really went away and at its best (the more bass-driven and political Five Companies) this reminds of you just how much fun it could be, but over the 12 tracks here little very moves beyond conjuring up the sexy culture over archetypal beats, the soulful ladies in the house, squelchy sounds and familiar hooks.
Nicely tongue-in-cheek sometimes however and fun on the night you imagine.