Graham Reid | | <1 min read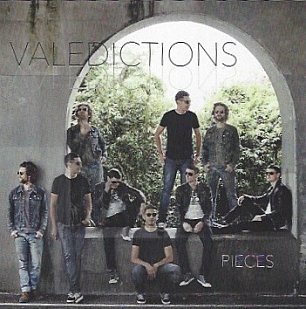 While we might bemoan the balkanisation of radio into tightly proscribed formats, at least from an artist's point of view they at least know where to pitch their music.
No surprise then that this three-piece Auckland band got an early single Hey Lady on The Rock FM. (The title alone kinda recommends it, right?)
They played a Big Day Out years ago, did some gigs more recently with the Jordan Luck Band and this debut – following an EP two years ago – is mostly an unashamed pop-rock outing with crisp riffery, piercing but pointed guitar solos and a sterling production by Olly Harmer at The Lab with very few overdubs.
It sounds live and vigorous, and they know the value of rock economy (10 songs, 35 minutes) as well as crafting discrete songs which stand on their own.
It's not all the sonic crunch and white-knuckle of Hard Life however: the more muted Angry Tree (a road song) rides a very cool pop-rock groove, Black Box and the chugging Pieces could easily cross out from The Rock context and Would You at the end unexpectedly explores an acoustic direction.
Sometimes it sounds a bit workmanlike and wearing borrowed clothes, but at its best you have to acknowledge a disciplined sound, high energy and a welcome diversity in their palette.
Valedictions launch this album at Auckland's Wine Cellar July 7