Graham Reid | | <1 min read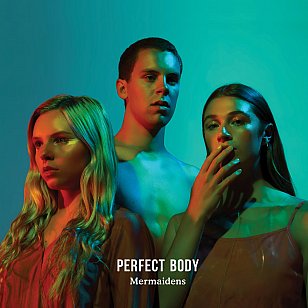 This Wellington trio are quite rightly the hip, fashionable and classy name to drop because of their crafted, emotionally tense pop which holds up in the face of easy dismissal.
To these ears so many young indie-rock groups lack any sense of bite let alone firepower.
But Mermaidens walk a line between ethereal pop and brittle indie.rock which channels some of the essence of brooding, early Eighties post-punk (the Banshees, Cure): Both come together on Sunstone and Lizard here, the latter also reaching towards widescreen psychedelia in the manner of Seattle's Sky Cries Mary.
And sometimes there's also a sense of the mythic and mysterious in their lyrics (Smothering Possession).
These are all creditable reference points, and their eight songs in a tidy 38 minutes here also possess interesting dynamics, as on the spaciously dreamy Mind Slow which works over a repeated drum pattern and chiming, narrow guitar figures.
Perhaps once too often they play the distant and airy drone card (the overlong Give It Up seems surplus and adds very little) but this is the confident second album they had previously hinted they were capable of.
And in the increasingly dense, time-shifting six minutes-plus Fade at the end they make you want to flip right back to the title track opener.
A real listening experience.