Graham Reid | | 2 min read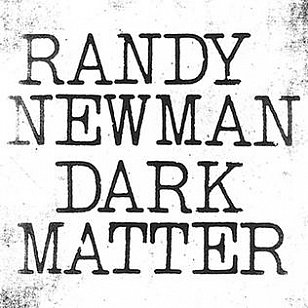 Time was – a long time ago, admittedly – that a Randy Newman album would command some serious attention. And you'd think in these troubled time in America that one of that country's greatest, most insightful, acerbic, witty and sometimes oblique socio-political songwriters would be very much in the centre of the satirical frame again.
But the times have changed and maybe Newman – 74 later this month – is a man whose audience has long since departed, remembering the Randy from the Seventies but not so interested today.
And to be fair, film scores have taken him away from the frontlines for a long time: his last album of songs was Harps and Angels nine years ago and the one before, Bad Love, was actually in the previous century.
Also, he doesn't make an easy entry point on this one with the eight minute multi-part and genre-shifting The Great Debate which skewers Jesus believing fundamentalists who deny the facts of science. And more.
The follow-up is a gorgeous, sad and string-dipped Brothers about Jack and Bobby in the White House and the Bay of Pigs invasion to save, not the Cubans from Communism especially but singer Celia Cruz . . . which then moves in a Latin shuffle. With in-jokes ("Do you know any Cuban music, Bob?" "Does I Love Lucy count?") and its historic resonances which many might not be familiar with, it is another tough call, but of course there are unstated resonance of more recent American incursions into foreign lands.
The jibe in Putin is more a blunt blade: "He can power a nuclear power plant with the left side of his brain, when he takes his shirt off he drives the ladies crazy" which then gets into geo-politics about the Kurds, a girlie group Greek chorus from a Broadway show . . .
The ghosts of his glorious soundtracks elevate many of these songs – the romantic, referential opening strings on Lost Without You might have come from How the West Was Won written by his famous uncle Alfred Newman – and some of the themes cut to the quick (and the dead and dying, as on Lost Without You).
A collection of apposite political songs at this time would not be beyond Newman (he drops in the dark swing of It's a Jungle Out There about the current chaos in America) but that's not what he chooses to do: Sonny Boy find the original Sonny Boy Williams in Heaven ("the only bluesman in Heaven") lamenting how his name was stolen and that other one "went to England, try to teach those English boys the blues".
The jaunty but melancholy On the Beach looks at the passing of time for those of his generation and the waves, literally, about to wash away one of their kind who chose not to grow up.
And in She Chose Me an old self-aware man ticks off his shortcomings and is thankful the most beautiful girl he'd ever seen loves him. It is as beautiful as it sounds, but pulls up before it enters kitsch sentimentality.
On Dark Matter the great songwriter perhaps shuffles his deck of small observations and big picture stuff a little too much to make a coherent collection, but taken individually there are songs, sentiments and satires here the equal of his best.
In She Chose Me he has written a lovely song for those – of whatever gender – aware enough to feel the same gratitude.
And Wandering Boy, a song of familial loss, right at the end is a heartbreaker.