Graham Reid | | <1 min read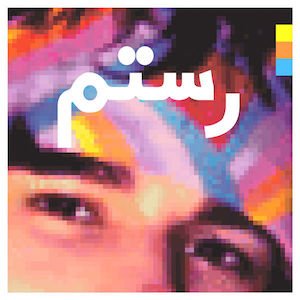 Any record company exec would be glad to sign Rostam Batmanglij as a solo artist after his role as mainman in the musically expansive and interesting Vampire Weekend who he also produced. His other production roles alone would recommend him (Das Racist, Charli XCX, Carly Rae Jepsen, Santigold, Haim, Frank Ocean) and he's got a rolodex of good contacts.
But if he delivered these sometimes interesting but very diverse 15 songs to you, some of which sound unfinished and others in need of refining, then you might gently suggest he get back in the studio and consider a more clear focus.
The impression here is that from the opener Sumer – imagine the Fleet Foxes go lightly electronic – through the Vocoder-heavy and Bieberish pop of Hold You, the nods to reggae on Rudy to the fully formed Gwan at the end where he suggests we/she doesn't really know him -- is that this is more a clearing house than a coherent album.
There is beguiling pop here (the cleverly lo-fi Bike Dream), all kinds of introversion in the lyrics (the slightlydelic Half Light is lovely), fascinating Indo-pop on Wood which sounds like a soundtrack piece and an assured sense of arrangements for strings and such . . .
But while those record company types will be supporting this they are perhaps quite rightly hoping he gets more of his ducks on the same page and dots the Ts a bit more closely next time out.
Backlog cleared out, better must come.