Graham Reid | | <1 min read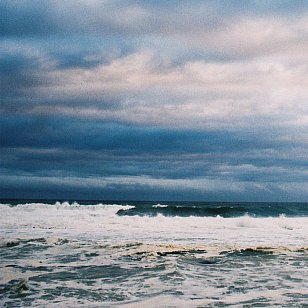 With a similar downbeat melancholy, emotionally focused and intense lyrics, and simple but memorable melodies picked out on acoustic guitar, Cape Town-born and London-based singer-songwriter Gadd taps into the spirit and style of the early Leonard Cohen albums.
Classically trained (in composition, he's done film scores and music for contemporary dance companies), Gadd recorded this beautifully lowkey debut near a beach near Cape Town which might account for all the imagery of the elements, mystery and exploration of memory throughout.
Influences from the young Dylan and Paul Simon are discreet, and by the end it is very much Gadd you are hearing.
Quite a world apart from his orchestral work and you'd hope to hear more in this vein from him to see if he goes deeper. He certainly sounds like he has that within him.
Impressive.