Graham Reid | | <1 min read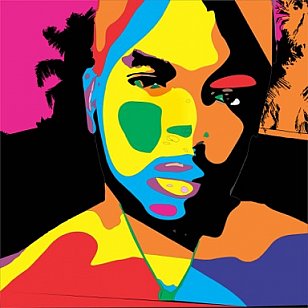 Nigerian singer-writer and engineer/mixer here steps out with slightly dark and brooding "mixtape" debut album which however manages to bring together electro-pop, serious soul, synth-pop and trip-hop into a very listenable amalgam.
He describes it as opening with a more chaotic and angry feel which morphs into a more confident tone . . . and certainly by the brittle rock-meets-dancefloor Hey! I'm the North Star at the midpoint you can feel some emotional uplift and even a bit of swagger.
There are some allusions to Afrobeat and the electro-stutter of the Congotronics artists, but he also nods to urban soul-funk (U Know I Need U with its varie-speed vocal), contemporary doo-wop (It's A Miracle with his multi-tracked vocal lines) and six minute-plus spiritually-inclined piano and faux-strings instrumental ballad ( . . . And Then There Was Light).
That he does this whole thing himself just makes the reach here – emotional and musical – all the more impressive.
Out now on Spotify, iTunes etc.