Graham Reid | | 1 min read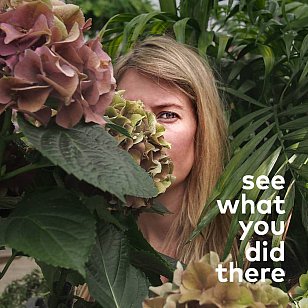 The opening bracket of songs here by newcomer and world traveller Josland are very much in the frame of buzzing and catchy indie guitar-driven pop-rock.
This debut album was recorded in Lyttelton by the estimable Ben Edwards and early up harks back to a point between the Breeders, shoegaze and elevating, hook-filled power-pop of the Eighties.
If you haven't heard of her previously it's because she seems to have spent considerable time out of the country: her bio refers to time in Korea, Hong Kong (playing a TEDx show among others), Scotland where she played the Edinburgh Fringe, working on a super yacht and as an English professor and firefighter and more.
This would give her a lot to write about and here she digs into the darker edges of her idiom with the grungy Money (which holds people back from chasing their dream) and the claustrophobic Trapped (about the temptations of infidelity).
Although she's seen much of the world the themes here are predominantly about relationships and lovers, yet as the album proceeds she manages to explore wider musical territory so the whole doesn't sound like it is broadcasting on the same emotional wavelength all the way.
There's delightfully chiming folkrock on Ditched about being drawn back into a bad relationship, and then escaping one on the slow and brooding Free From You.
And on Where The Hell Were You she is quietly accusatory in a narrative about a young woman whose mother has been murdered by her partner, and it seems the police and/or other authorities didn't respond to the early warning signs.
So although this opens with a buzzsaw pop approach it unfolds into other idioms after the
midpoint.
As it stands this is a strong debut of songs which frequently use familiar touchstones but over the full 11 songs explore other styles with confidence and also hold a prism up to her themes to approach and attack them from different directions.
Jas Josland and her all international all-female band are currently touring New Zealand. See dates below.