Graham Reid | | <1 min read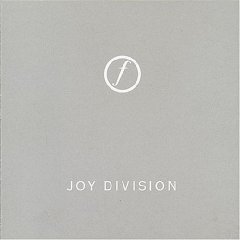 From time to time Elsewhere will single out a recent release we recommend on vinyl.
Check out Elsewhere's other Recommended Record picks . . .
.
Although somewhat dismissed by audiophiles for the uneven sound across the unreleased studio recordings, previously available tracks and live recordings (some very lo-fi), this Joy Division collection released after singer Ian Curtis' death – now available again on double vinyl as a limited edition 40th anniversary reissue – is actually as compelling in places as their studio recordings with producer Martin Hannett (also credited on Still).
Not the least because it includes the recording of their final concert (at Birmingham University) just weeks before Curtis' suicide on the eve of their first American tour.
It also includes their version of Velvet Underground's Sister Ray and the only live recording of Ceremony with thrilling and brittle guitar sheen and which was to become a New Order track.
But it is the sheer desperation in Curtis' voice in places, notably on the live versions of Disorder and Transmission from Birmingham where (as we have noted previously) he sounds like a man at the end of his rope – as he soon would be – and he lacerates himself in lyrics of isolation and impending death.
It is the sound of man for whom love – and lack of it – was tearing him apart again and again.