Graham Reid | | <1 min read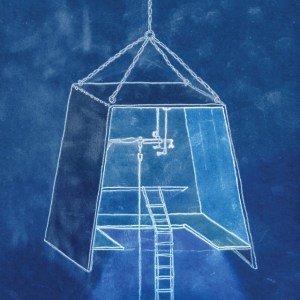 Formerly more folk-rock and assertive than this collection which drifts more towards the aquatic depths of its title, the Low Anthem out of Rhode Island here explore the nature of water, the sea and the idea of ambient immersion.
At their most quietly poppy Give My Body Back offers an almost childlike wonder (it mentions an octopus' garden) and seems sung from the perspective of someone whose ashes are being scattered into the ocean.
In fact the backstory is perhaps even more interesting than this gentle electro-ambient folk: the band were in an accident and instruments were destroyed, singer-writer Ben Knox Miller began the demos at home on piano and such during the recovery period, the salt doll in the title (who appears in various places and forms throughout) comes from a Buddhist story . . .
On all levels – musical, lyrical and as a well realised concept album deploying more electronic washes than even acoustic guitars – this is never less than enchanting and attractive.
But the drowsy nature of the whole means that even after repeat plays very little actually stands out . . . beyond the feeling that you have been on a journey through warm waters punctuated by cold spots of doubt and uncertainty.
Another step in their reinvention from band that once opened for Springsteen into a more introvert, moody and thoughtfully folktronic ensemble.
But you get the sense that this is just another step – or perhaps more correctly, another lap – in a longer journey/pool.