Graham Reid | | 1 min read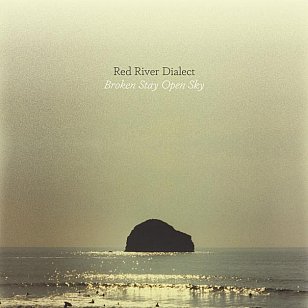 This London-based group originally out of Cornwall find themselves on the US label Paradise of Bachelors for their fourth album which – given each party's folk/guitar/thoughtful inclinations – makes excellent sense.
With cello, banjo, harp, violin and dulcimer alongside guitars, piano and sometimes urgent drums, this series of songs evokes the windswept great outdoors near the sea . . . a location further pushed home by the cover image.
However this is at some remove from the main thread of Anglo-folk because songwriter-singer David Morris explores the simplicity of life of a renunciate (on Kukkuripa named for the Indian-Tibetan buddhist), albeit within music which has Celtic influences and contemporary resonances.
And Open Sky (bell) is an almost woozy pub anthem which would appeal to those impressed by the early Waterboys, but with lyrics which are self-analytical and speak of the need for openness.
This is very much a British folk album with images drawn from the natural world – the ocean, sky, open spaces for the head and heart to roam free and take stock – but the songs also possess interesting internal dynamics which, in a tidal manner, surge forward, retreat or find a place of calm and rest while the violin skitters across the top like a breeze raising the foam.
But there is equally a sense of unease bobbing about (the more discordant textures of the edgy and enormously busy Gull Rock). The more approachable Campana which follows and closes these seven songs and 43 minutes comes like a return to the Celtic folk which has appeared previously.
So those who like British folk with bite and a challenge will find plenty of gristle, sinew and stretched tendons here alongside the places where the mind and body are at rest.