Graham Reid | | <1 min read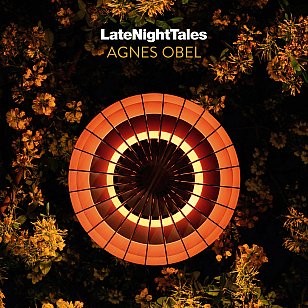 The Late Night Tales series always introduces unfamiliar artists in the selections but this collection by Agnes Obel is must more eccentric and eclectic than any others in the on-going series
Opening with a disconcerting piece by Henry Mancini (The Evil Theme) and closing with Obel reading a poem of her own over percussion and a throbbing melody (Poem About Death), it digresses into Eden Ahbez's exotic Eden's Island, a rumbling Lee Hazlewood monologue/song about Native Americans and Yello (the jungle mood of Great Mission) as well as Ray Davies' I Go to Sleep, a piece by Can (Obscura Primavera) and Nina Simone's ethereal Images. And a piece by Alfred Schnttke.
On each side a mystical piece by the Bulgarian State Radio and Television Female Choir are songs of her own, one billed as ambient a cappella (it is) and a couple of sonic soundscapes of no fixed genre. Obel says she sounds have always been more interesting to her than words and this collection is proof of that.
Strange, but also strangely engaging.
For other Late Night Tales collections go here.