Graham Reid | | <1 min read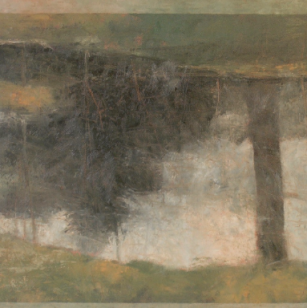 We caught the debut album Swell to Great by this group now based in Scotland over a year after it rose without a trace in 2016 and was reissued on Fire in late 2017.
That album breathed a contemporary and melancholy folk style coupled with loops, and we observed it seemed still on the surface but things ran dark and deep. We might says the same of this, except this is much more orchestrated and with drum machines, prepared guitar and other left-field effects. And harmonium.
Very much in the manner of chamber folk-pop (It's Winter) with a nod towards consciousness-shifting gentle, pastoral psychedelic grandeur (Mud and Flame) and an ever-so-slight glance at jangle-pop, Modern Studies may remain the kind of band known to few but loved by every one fortunate enough to be seduced by their crafted, sometimes plangent but enchanting folk-rock.