Graham Reid | | 1 min read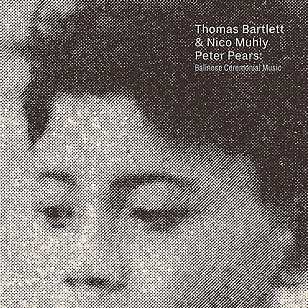 Cards on the table now, this I like . . . but I just don't get it.
The title is the first problem: Peter Pears; if you know him at all it is as a long-dead classical singer/composer.

And is this Balinese ceremonial music?
Well, not a lot of it.

Those of us who have been to Bali and enjoyed a healthy distance from the bars and boozy Australians in Kuta for the quiet of village life and gamelan ceremonial music will only find scant touchpoints here.

Really they are only clear in just three pieces which the NYC hip folks of pianist/singer and producer Bartlett (aka Doveman who worked on Sufjan Stevens' acclaimed Call Me By Your Name among others) and composer Muhly have created from transcriptions by ethnomusicologist Colin McPhee who lived in Bali in the Thirties.
(And we can barely imagine what it must have been like then, before motorbikes . . . let along aircraft dumping tourists by the ton?)

So nine pieces are their original quasi-ambient, gentle chill-out electronica-cum-atmospheric minimalism (quite nice) and three others are from the transcriptions.

And the Peter Pears of the title? Well, he was the singing partner of composer Benjamin Britten who lived in the same apartment as McPhee and went to Bali with Britten. So that's clear enough, then.

Interesting and pleasant . . . but the transcriptions stand out for their gamelan/minimalist melodies.