Graham Reid | | 1 min read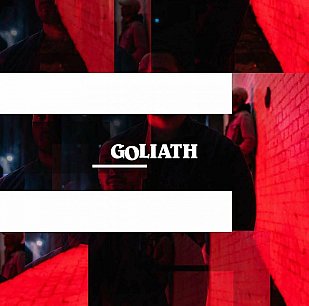 One of the finest Pasifika soul/r'n'b voices – and acknowledged as such by radio play – Pieter T builds a pleasing bridge between pop, r'n'b, electronica and the airy, falsetto soul much favoured by young men in the genre.
And that perhaps explains why the first two singles here ROD and Moving On (with B Wise) were playlisted on Spotify's New Music Friday in Australia and New Zealand.
That's the kind of nudge that attests to the strength of the songs and just how he stands out from the pack.
That said of course, he does default to the familiar tropes but -- and this is where he scores highly -- these songs don't rest long in a genre cluttered by similar contenders but bounce off the back of sprightly beats and bass, clever pitches to clubland dance and some subtle production touches which really elevate songs like the airy then beat-driven Signs.
Yes, the vocals are often processed unnecessarily in places – the guy can sing and hardly needs the vocoder-like treatments – but that's also in the nature of the genres he occupies and the pop quality here carries these 10 songs which make heartbreak and youthful love sound smooth and full of deeply soulful ache that hurts so good.
There are any number of artists out there now who make what we might cal Spotify-playlist music, stuff which exists for no other purpose than filling a finely tuned and inoffensive background selection.
Pieter T – as singer, writer and producer – has actually done a smart juggle because while much of what is her fills that brief this album stands as a coherent and interesting body of work in itself.
Impressive.