Graham Reid | | 1 min read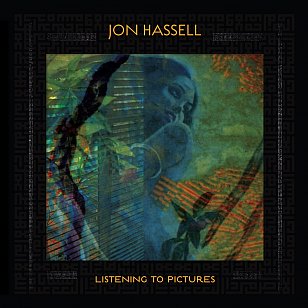 Trumpeter Jon Hassell came to attention at the dawn of the Eighties via a couple of innovative albums, Fourth World Vol 1/Possible Musics with Brian Eno and the even more interesting Dream Theory in Malaya (an Essential Elsewhere album) in which for one piece he used the rhythmic splashing of water by a Malay tribe as the base for his odd trumpet sound.
Both albums had an appealing trance-like quality courtesy of Hassell's unique manner of playing in which, among other things, he produced subtle quarter-tones by fingering notes he isn't playing, sometimes presses the valves only part the way down and also uses his trumpet as a kind of resonator for worldless vocals.
Doubtless some of this was influenced by his studies with the Indian raga singer Pandit Pran Nath, but even before that he had been in the circle around La Monte Young in New York and played on Terry Riley's landmark In C.
He was also inspired by Miles Davis' work on his On the Corner album where electronics and improvisation were melded.
It is otherworld music, however you hear it.
This is his first album since Last Night the Moon Came Dropping Its Clothes in the Street on ECM, and once again it is an entrancing mix of unusual percussion (Al Kongo Udu), substructures and contexts which are eerily cinematic (Ndeya, the miniature Her First Rain) and that warm and unusual trumpet sound – still somewhere between electronic and breathy – lushly evident everywhere.
And on Manga Scene he sounds as languid as Chet Baker (or Miles coming down) over the electronic glitches and stutters.
Tellingly the ambient-like yet slightly disturbing – in a Bladerunner-type way – opening piece is entitled Dreaming. And 40 years after his debut Vernal Equinox (now also on Spotify) it seems Hassell's unique dream goes on.
Recommended.