Graham Reid | | 1 min read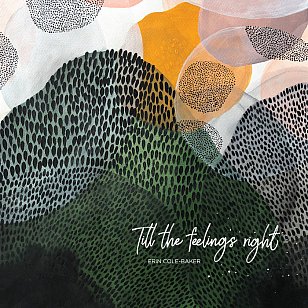 Earlier this year this New Zealand singer-songwriter was in Kansas City – with assistance from the NZ Music Commission – alongside Anika Moa and Milly Tabak (of the Miltones) at the Folk Alliance International gathering.
She played showcase gigs and collected business cards to follow up on.
On the evidence of songs here such as the gentle, cleverly minimal and breathy Heaven's Eyes and the introspective, slo-mo Everything Has a Season she would be of considerable interest to booking agents in the US who work the line between downbeat country and folk.
Cole-Baker has quietly established a reputation for herself – this is her third album – and she has a fragile voice, some very interesting songs and warmth as an intimate performer of her folk style which here comes with embellishments from piano, drums and so on.
She sings of assured love (Morning Dove, Till I First Held Your Hand), and has a worldview where domesticity should offer comfort and solace (History).
Her songs however rarely move beyond a gentle walking pace – even Give Me a Ticket which rides a staccato electric guitar stab – and over these 11 songs at times you might yearn for a little more emotional fire and less pulling of the melodic punches.
Some songs here could soar higher (with a faster tempo History could be a centrepiece pop song) or plumb greater depths (Hold on Tight which promises a "fast fast ride" however the plodding pace belies that). And Let Your Mercy Down is not the strongest opening statement in its verses although it boasts a fine chorus.
But Cole-Baker is from that long tradition of thoughtful, introspective folk singers and writers which goes right back to Judy Collins and very early Joni MItchell, and in many places (California Bound) you can imagine an American audience in a small club discovering her and listening with hushed attention.
ERIN COLE-BAKER CONCERT DATES
July 14th - Kumeu Live, Auckland - with Stretch
July 15th - Freida Margolis, Auckland - with Stretch
Erin Cole-Baker answered one of our famous questionnaires here.